Wills & Estates Lawyers in Penrith
"Nearly half" * of Australians never get around to writing a Will or appointing an Executor for their deceased estate. Have you?
Some things aren't easy to think about. And 'write my Will' easily gets pushed further and further down life's never-ending to do list.
You might be asking:
Are my assets worth enough to bother with a Will?
Is a Will even necessary?
Who will manage it on my behalf? And where do I even start?
But think about it – someone will have to organise the details of what happens when you're gone. And the best person for that job is you.
*According to the Australian Securities and Investments Commission.
Prepare your Will with Penrith's leading Wills & Estate Planning Lawyers
Remove the stress and uncertainty of writing your Will. Our team can help you with:
• Advice around estate and Probate laws
• Making an effective legally binding Will that maximises the inheritance for your family
• Setting up family and testamentary trusts
• Choosing Executors
• Minimising the risk of your Will being contested and subject to litigation
• Financial advice around Estate and Capital Gains Tax
• Safely storing your Will and other important legal documents.
Power of Attorney & Guardianship
More important than assets, though, are people. But if, for some reason, you can't make financial, medical and living decisions for yourself – who do you trust to make them for you?
Power of Attorney and Guardianship documents safeguard your future if there does come a time when you're unable to make informed decisions about your healthcare, finances or living arrangements.
We'll help you ensure that the trusted individual of your choice is legally documented to make legal decisions on your behalf and in your interests.
Your Will takes care of your loved ones long after you're gone, but don't overlook giving them the legal authority to care for you, first, should you need it.
Talk to us today for a free consultation to see how we can help.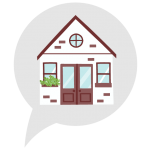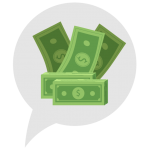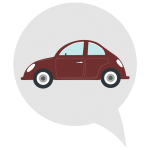 What Clients Say
My recent experience with this firm has been superb. I will never go anywhere else…Thanks for helping us through this difficult period.
- Paul Martin
Frequently Asked Questions about Wills & Estates
Will Executor? We'll guide you through managing the Deceased Estate
Are you the Executor of a Will? Being responsible for managing someone's estate is no small task. And when you've just lost someone, it's far from easy to think about doing the legal duties of a Will Executor.
We understand, which is the Complete Legal team aims to be flexible. We'll provide you with the time and space you need to mourn, working at your pace to guide you through tasks that include:
Locating the Will
Obtaining a copy of the Death Certificate
Making sure any property and assets are safe and secure
Determining the value of assets
Applying for Probate
Defending any claims against the estate (will disputes)
Paying insurance policies, debts and taxes
Collecting monies belonging to the deceased from financial institutions and insurance companies
Collecting debts owed to the deceased
Lodging tax returns for the deceased and the estate
Selling properties and assets
Reporting to beneficiaries
Distributing the proceeds of the estate to beneficiaries
Setting up trusts, and
Organising the funeral and public notices.
If you need help managing all the above while adhering to the terms of the Will and protecting the assets under various laws, let's talk.
We're here to help.