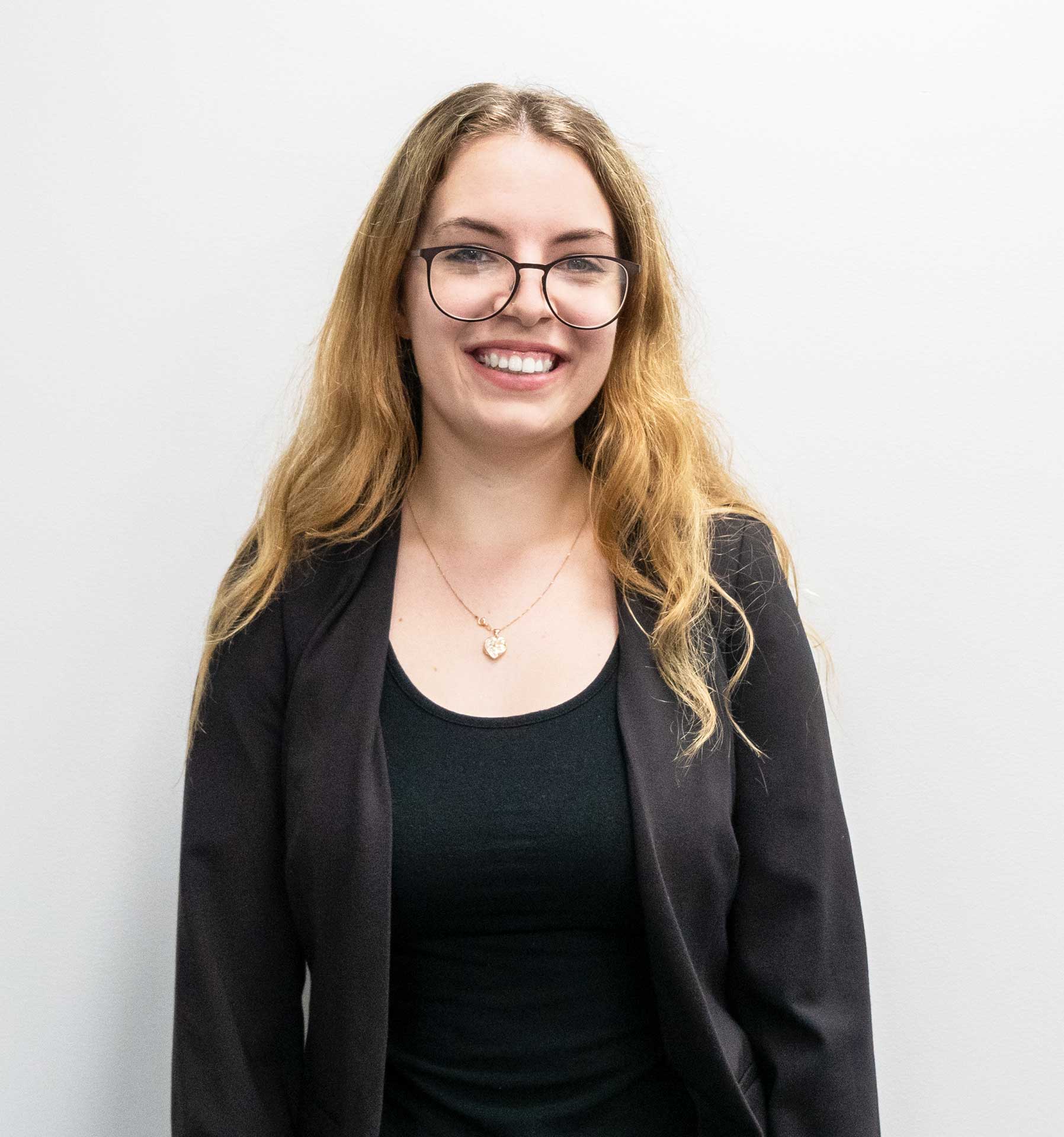 Crunchy or smooth peanut butter:
If ciabatta bread, definitely crunchy. But smooth is superior on white bread.
White, milk or dark chocolate:
Haighs Milk is my choice, followed by Old Gold Dark.
Netflix or Stan:
Netflix.
Would love to be stranded on a desert island with :
Jane Fonda.
Footy team:
I'm a Penrith girl so Panthers all the way – I still have my infant jersey.
Biggest fear:
Tight spaces.
Law Clerk
Ellie is currently studying a double degree in law and international studies, and is learning to speak Japanese. After joining us as a Law Clerk in 2021, she quickly proved her commitment to not only absorbing a vast amount of legal knowledge, but also putting it into practice.
Ellie is critical to the engine room of our firm. Together with her fellow Law Clerks, she's a multi-tasker who answers phones, opens new client files, acts as the first point of call for client enquiries, and undertakes legal research.
As a client, you can expect nothing less than five-star treatment when working with her. Priding herself on straight-forward communication, impeccable organisation and extreme loyalty, she's an absolute pleasure to deal with – no matter how complex the challenge.
Ellie's assistance is critical to enabling us to provide excellent client service, and her enthusiasm is infectious. We cannot wait to see what the future holds for her.