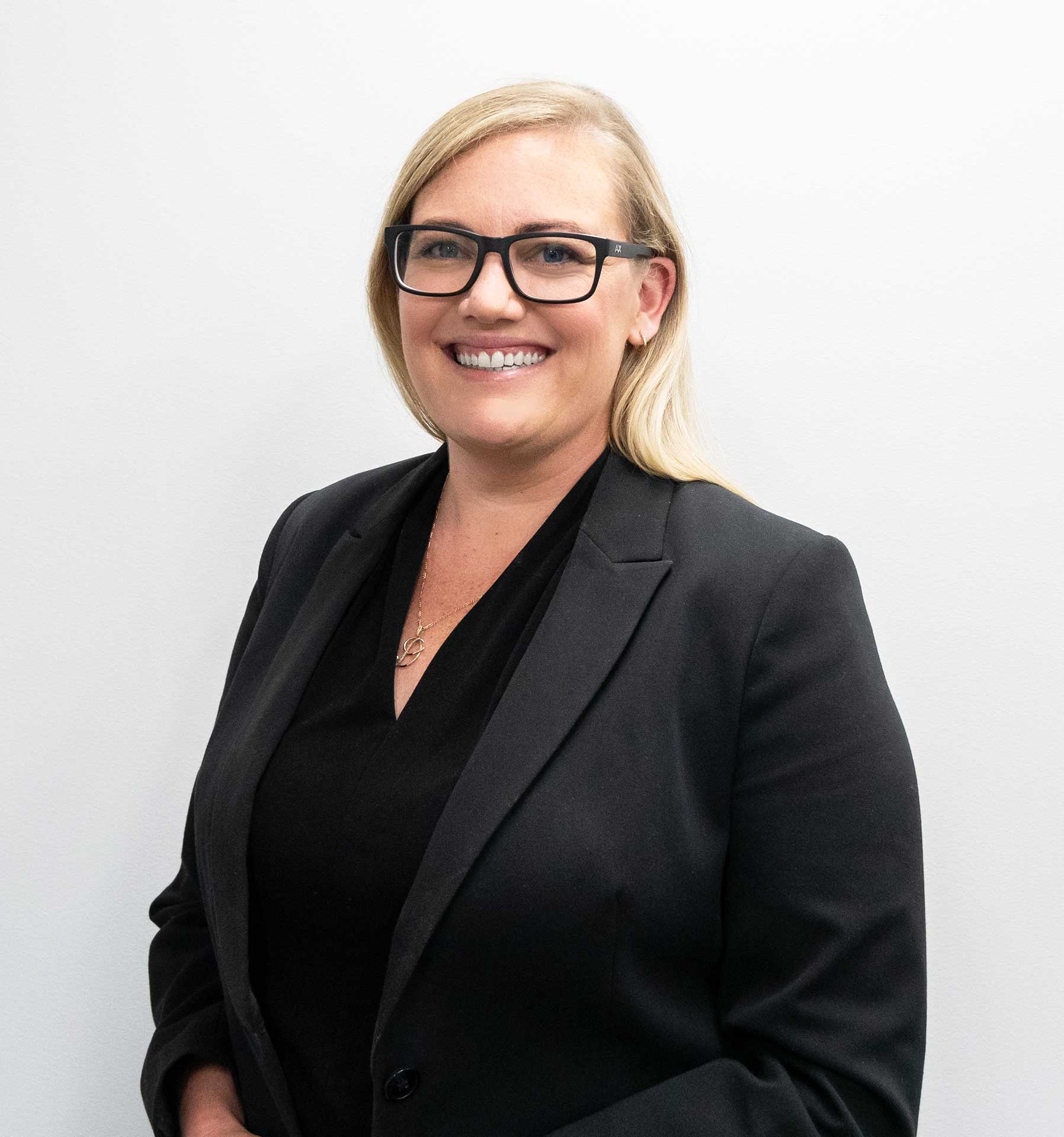 Crunchy or smooth peanut butter:
Crunchy.
White, milk or dark chocolate:
Milk Chocolate.
Netflix or Stan:
Netflix.
Would love to be stranded on a desert island with :
My books.
If I could eat only one meal for the rest of my life, it would be:
Sweet potato.
Footy team:
Penrith Panthers.
Lawyer
Holding a degree in Law from CQUniversity, Dominique is a Penrith local with a winning mix of pragmatism, drive and empathy. She's a genuine all-rounder, from conveyancing and deceased estates, to civil litigation and debt recovery.
Dominique is one of those rare, hard-to-find lawyers.
Yes, she's an incredibly passionate and dedicated legal advocate for clients. But beyond that, Dominique is empathetic and extremely loyal, and there are few who share that same natural ability to relate to the vulnerable members of the community.
While completing her Bachelor of Law with CQUniversity, Dominique gained extensive legal experience in civil litigation. This saw her cement a strong reputation for leading successful settlement negotiations and dispute resolutions.
So, what drives her? She chose this career path to be a voice for the vulnerable within the law system. With a strong interest in emotional intelligence and the psychology of trauma, Dominique genuinely understands those with addictions, mental disorders, and disabilities.
And she's a lawyer completely unafraid to take on any challenge. From court matters to riding dirt bikes, bush walking and F45 in her spare time, Dominique approaches everything with strength and incredible determination.