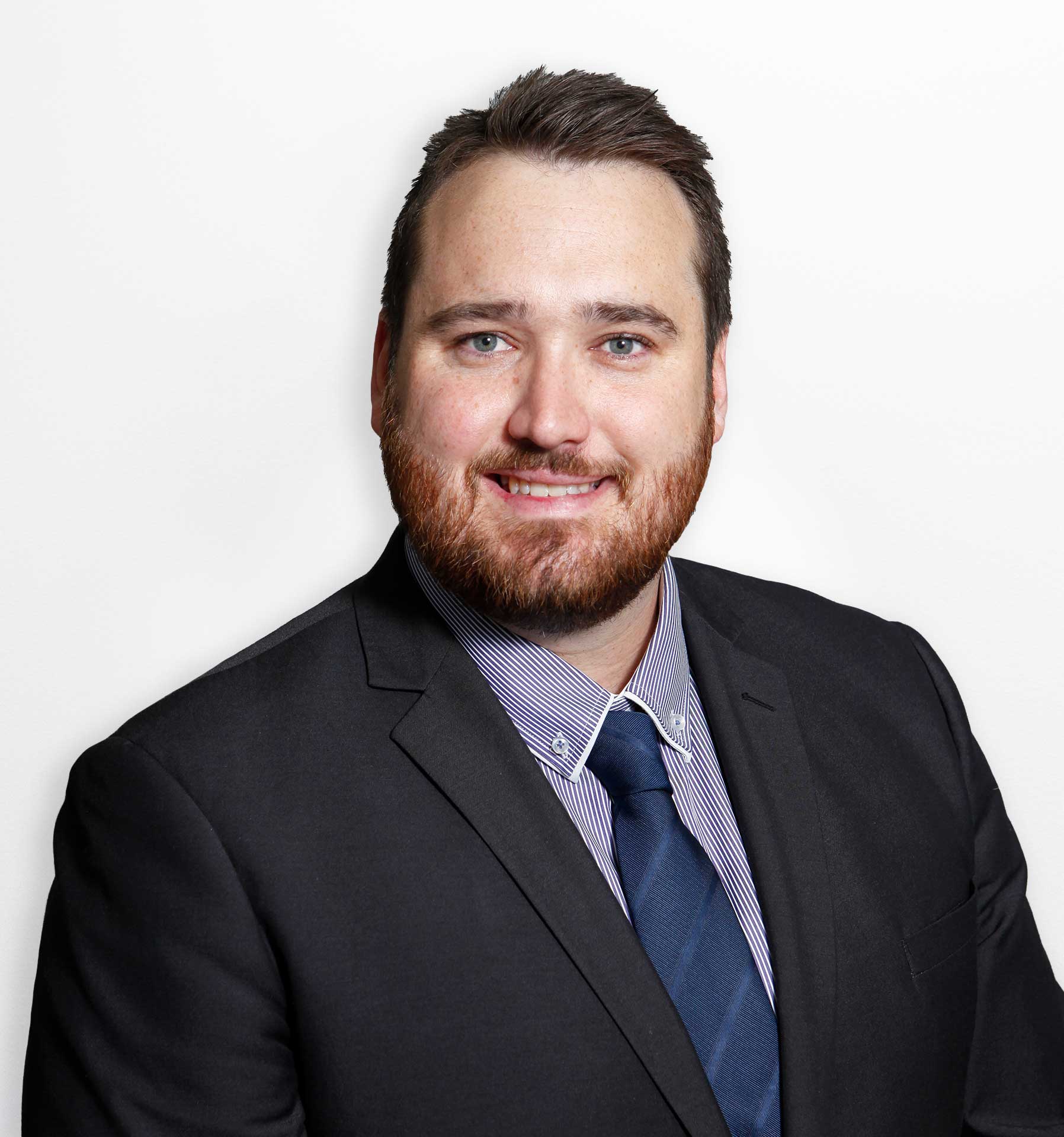 Crunchy or smooth peanut butter:
Smooth.
White, milk or dark chocolate:
White.
Netflix or Stan:
Netflix.
Would love to be stranded on a desert island with :
Ricky Gervais.
Footy team:
The mighty Penrith Panthers.
Biggest fear:
Fear itself. And mice.
Managing Director & Principal Lawyer
Since graduating with two degrees in Law and Commerce from the University of Wollongong, Daniel's spent over ten years solving a wide range of legal problems for the people of Western Sydney.
Legal expertise you can count on
The head of Complete Legal and Conveyancing, Daniel's creative thinking is undeniably one of many reasons why he's delivered exceptional outcomes in conveyancing, litigation, wills and estates, and commercial cases for well over a decade. Balancing integrity and intuition with a deep knowledge of the law, he's become one of the most sought-after lawyers in Greater Western Sydney.
Born and raised in Penrith (he absolutely rocks a Panthers jersey), Daniel's one of our own. With over a decade of experience working in Western Sydney, it's no wonder he's Penrith's go-to man for expert advice. Even the Western Weekender has secured him as their own legal eagle (you'll find Daniel's column in there weekly).
Whether you need help with conveyancing and property law, wills and estates, will disputes, or business and commercial law, there's no one better equipped than Daniel.
"Cannot recommend Daniel and his team highly enough. Incredibly knowledgeable and responsive, with genuine care for his clients."
Aaron Carrasco, Penrith NSW
From your first home to writing your will; Daniel will be there for all of life's major milestones
Daniel's overseen hundreds of property sales and purchases, and knows that buying or selling a property is one of life's most significant events. Whether you're a first homebuyer or a seasoned investor, his expertise in property law will ensure you're protected.
No matter your specific milestone – from starting a business or planning with your last will and testament – Daniel has the raft of experience you need. Having worked side-by-side with experts and specialists for much of his career, he'll be by your side for everything from buying your home and writing your will through to setting up or buying a business, managing criminal charges, or even contesting a will.
It's the support you need, when you need it.
A Penrith lad at heart