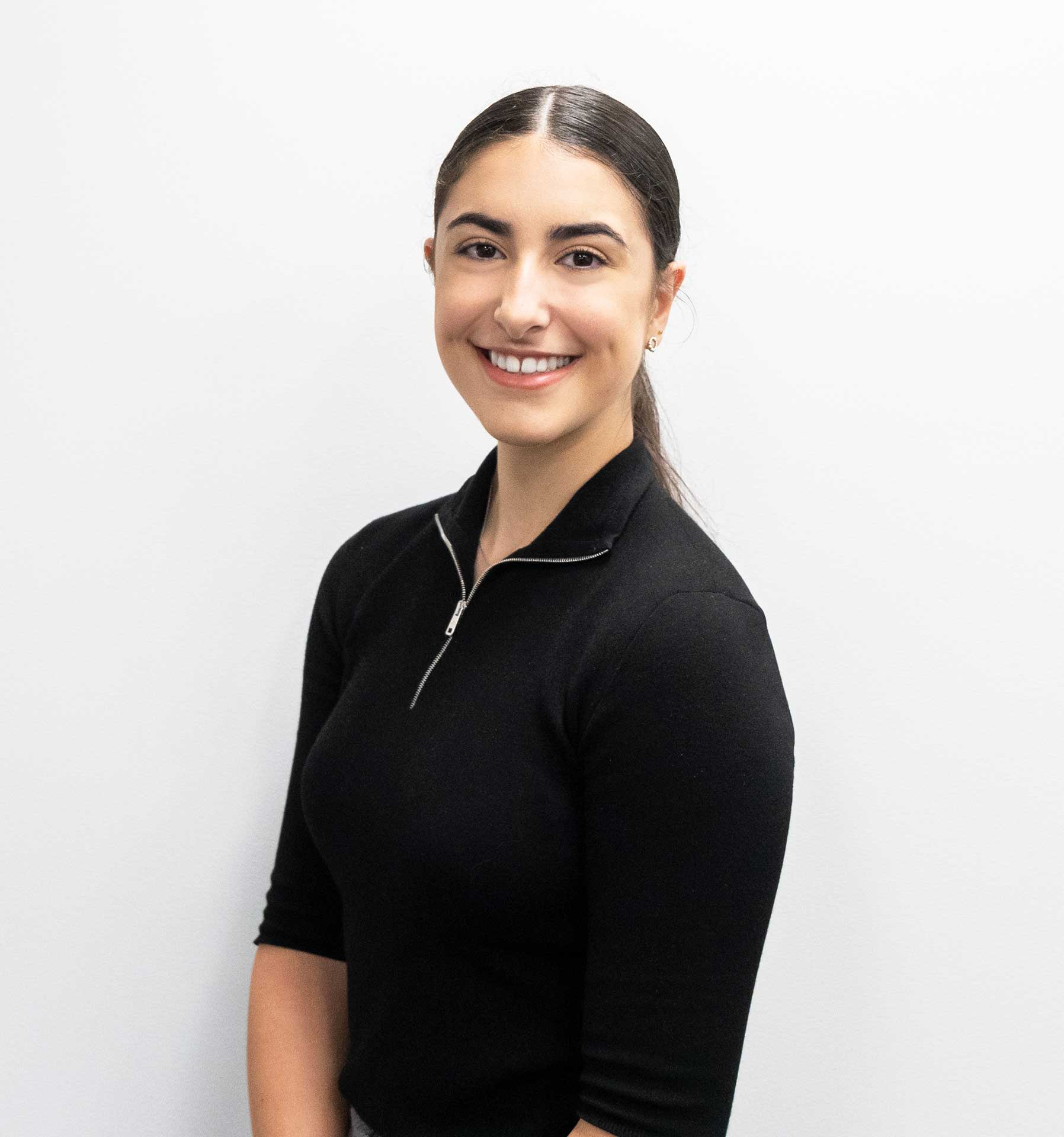 Crunchy or smooth peanut butter:
If it's on toast, then smooth. But when you're taking a spoonful straight out of the jar, it's definitely got to be crunchy.
White, milk or dark chocolate:
Milk chocolate. White is also incredible but sweeter, so you just can't eat as much.
Netflix or Stan:
Netflix.
Would love to be stranded on a desert island with :
Ellie! She'd be great fun.
If I could eat only one meal for the rest of my life, it would be:
Subway!
Footy team:
Illawarra Dragons.
Biggest fear:
Sauce. Seriously. If my food touches any type of sauce, I just can't eat it.
Law Clerk
Graduating as DUX of her year, Gabrielle is studying a Bachelor of Laws and a Bachelor of Communication (Social & Political Science) at the University of Technology.
Alongside her fellow Law Clerks, Gabrielle juggles client phone calls, file management, client enquiries, and legal research. She's collaborative and communicative, skilled at balancing competing priorities under pressure without cracking even a mild sweat.
She's also a national karate champion (although we're sure she uses her powers for good instead of evil), as well as being strong and super-fit.